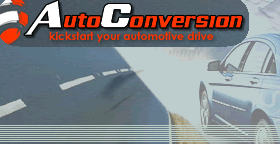 Social marketing is on the horizon for auto dealers and we have some content for you in this newsletter issue that should be useful in your quest to learn more about automotive social marketing. Be sure to check out Dan Walls' article about the benefits to dealers and social networks. Also be sure to check out the Squidoo page about AutoBurst which is our new blog marketing product for auto dealers. AutoBurst provides a baseline for dealers to kick start a social marketing strategy.
Also in this issue is an excellent topic posed by a dealer about what to look for when choosing a new website provider. This is our featured Ask/Answer question brought to you by DealerRefresh.
The featured podcast in this issue is by Open Road Podcast. It is part 5 in a series of interviews with Freemnan Thomas who is the the head of Advanced Design at Ford. The podcast is primarily about car design and the future of Jaguar and Ford design.
Be sure to check out all the great links in our newsletter provided by our contributors and other great blogs out there on the Web.
Click here for newsletter supplement Click here to discuss online